Blog Category: General

"From" Address and Bookerville Email Delivery
November 12, 2018, by
John Amato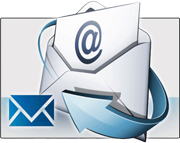 How Bookerville Sends Email
Bookerville has no choice but to default to sending out emails with a "From" address of noreply@bookerville.com, because the emails are in fact being sent from the Bookerville email servers. One of the first things spam filters look at is where (what ip address) the email came from, and then they do a
reverse DNS lookup
to see what domain that ip address belongs to. Of course, for Bookerville it's going to come back as bookerville.com, as it should.
If we place
your
email address in the "From" address and send it from Bookerville, it has an
extremely
high chance of getting rejected as spam, because the "From" address must be the domain that the email is sent from.
The Almighty "From" Address
So we instead place "noreply@bookerville.com" as the "From" address, and then place your email address in the "Reply-To" address. For most modern email clients, this will cause replies to be automatically drafted to go to
your
email address, but sometimes this doesn't happen: we do in fact get some correspondence that clearly is meant for the property manager, and then we have to reply to them and make sure they send it to you.
This also still causes some email systems to flag it as spam because they don't even really like it when the "Reply-To" address is a domain other than the one the email originated from.
Sender Policy Framework (SPF) Records
The real solution is to put
your
email as the "From" address. But in order to do that, you must grant bookerville.com permission to send email on behalf of your domain. This is done with something called
Sender Policy Framework (SPF)
records. These are simple records that your domain-name provider sets up, and these SPF records are visible to the Internet. Mail servers will look up your SPF records and see that you've granted Bookerville permission to send email on behalf of your domain, and then let your emails through, even though the "From" address isn't the same domain as the one sending the email.
Clear As Mud?
In short: we are asking everyone to please go through the steps to establish SPF records to grant bookerville.com permission to send email on behalf of your domain, so that we can reduce rejected email, and also reduce the number of emails we are having to manually re-direct back to you. Everyone wins, including the confused guests!
How Do I Do It?
To setup the proper SPF records to do this, you are going to have to work with your email/website and/or DNS provider, because it's different for all of them. Usually this is the same group, like GoDaddy, Network Solutions, HostGator, Enom, DreamHost, Namecheap, etc. Or you may be using Yahoo, Web.com, WordPress, or other services that combine domain-name, email, and web-hosting all in one package (this is very popular). They will need to work with you to setup your SPF records.
Tell them you want to set up SPF records to grant bookerville.com permission to send email on behalf of your domain.
They should know what to do, but feel free to loop us in wherever we can be helpful.
If you don't have your own domain name, or even if you do but you're not using it for your email address, then it really is time to fix that. It's not at all difficult to set up an email address for your domain name, and you can ask your hosting group for help with that.
If you don't have your own domain, create one. This can be fun, and honestly it will only legitimize your business further and provide you with a more professional image.
Notify Us
Once the proper SPF records have been set up, please contact us so that we can switch your account to start using your own email address as the "From" in all your Bookerville-generated email.
More Material
Here are some other articles which go into some more detail:
Adding SPF records, GoDaddy Help
Sender Policy Framework (SPF) - Wikipedia
Email Spam and SPF Records
Setting up SPF Records With GoDaddy
Reply »
Recent Posts:
---
Monthly Archives:
---
Categories:
---

Vacation Rental Channel Managers
November 3, 2016, by
John Amato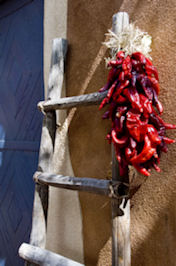 You have probably started to hear the term Channel Manager kicked around lately. It's a relatively new concept in the vacation rental industry that has been growing in facility and popularity.
So What Is a Channel Manager?
A Channel Manager is software that facilitates rich data integration with many different listing sites ("channels") for convenience in a single dashboard. Channel Managers are usually 3rd-party services, but in some cases they are a part of the property management software.
What's So Great About a Channel Manager?
Channel Managers can take your property data (features/amenities, rates, taxes, photos, etc.) from Bookerville and automatically distribute it to listing sites like Booking.com, AirBnB, Expedia, HomeAway/VRBO, FlipKey, etc. This convenient arrangement enables you to manage all your properties and bookings from one (beautiful!) dashboard in Bookerville. Extending rates every quarter? Do it once in Bookerville, and you're all set everywhere.
Full, real-time calendar synchronization is provided, which all but guarantees no double-bookings. And bookings from the listing sites appear in your Bookerville calendar, complete with guest contact information, booking amounts, and ready to be managed with all the Bookerville tools you can't live without. Channel Managers provide a vastly superior calendar sync than iCal, for example.
What Does a Channel Manager Cost?
There is no additional fee to use the Channel Managers, and you don't have to pay anything above your Bookerville subscription fee to use them.
The Channel Managers are commission-based. The cost of using them is the cost of the commission the channel itself charges, plus the commission of the Channel Manager. However, you can choose to pay any portion of those commissions yourself,
including zero.
They will inflate your rates by whatever it takes to cover the difference, so the guests are unwittingly paying the commissions. This concept is often referred to as
Net Rates
.
How Do I Get Started With a Channel Manager?
Bookerville integrates with two Channel Managers: BookingPal and Rentals United. Follow these links to learn more, and also find short forms to submit for them to contact you for more information, and how to get started:
BookingPal
Rentals United
Channel Managers provide a very easy, very risk-free way to get your properties exposed to multiple listing sites, without going crazy trying to update your data and synchronize your calendars in numerous dashboards. Additionally, the platform should only improve with time, as more listing sites ("channels") are being added all the time. Another bonus: forcing the various listing sites to compete like this should also help reduce commissions over time.
Reply »
---

The Insecurity Deposit
September 26, 2014, by
John Amato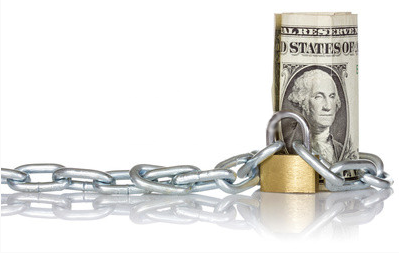 I know that many property managers feel very strongly about refundable security deposits. I have spoken to many of them over the years, and they have outlined several advantages - both real and imagined - most of which can be learned about in this
VROG video
. But here, I'm going to focus on the dark underbelly of security deposits, so readers beware: it's not for the faint of heart...
Guests Hate Them
Don't they? Who wants to have to cough up another $200, $300, $500, or whatever it is for the property manager to hold over their heads to ensure that they don't damage the property? This "guilty-until-proven-innocent" policy runs against the grain of American values. Plus, it's just another stressor for the guests as they feel they have to babysit this to make sure they get refunded when they return. So they've got this liability nagging in the back of their minds throughout their whole vacation.
Fail!
Credit Card Companies Hate Them
Don't they? If you think about it, there is very little good that can possibly come from a security deposit from the perspective of a credit card company, the issuing bank, or the merchant account. No matter how you implement it, it's a nuisance for them. If you issue a "hold" on the account, then the available balance for the credit card is reduced, leaving less room for more charges that the bank would receive fee revenue from, and on top of that, they don't get any fees for a "hold". Most VR managers that implement this as a charge-then-refund will only do this if they can reverse the charge and also reverse all fees. Again, to the bank, this is nothing but an expense (dealing with two transactions) with absolutely no revenue for it. Moreover, any security deposits that end up being claimed by the VR manager (i.e., for damage) statistically have a higher probability of being challenged by the consumer (guest), dragging the credit card company and/or issuing bank into an arbitration process. This is an expensive pain in the neck for them, with no chance of earning any money from it.
Fail!
Booking Systems Hate Them
Don't they? Refundable security deposits cannot be accounted for the same way as other payments, because they cannot be applied to the balance due for the booking. So a completely separate list of payments has to be maintained just for the security deposit, complete with its own balance due. If the VR manager is implementing this as a "hold" mechanism, then it's important for the booking system to capture that as well, so that no one tries to refund the deposit (the hold will automatically expire after some number of days, more on this later). This also means that when it's time for the customer to pay the security deposit, a special and separate transaction has to be completed, because the booking system must communicate to the merchant account that this is a "hold" transaction, or at least that this is a security deposit payment so that when the merchant account notifies the booking system that the payment was completed, the booking system knows where & how to record this as a security deposit payment (leaving the booking balance due unaffected).
Blech!
Security deposits also create more requirements around other things that a booking system may have to deal with, such as: marking a booking as not yet ready for check-in if the security deposit balance is not paid in full, and withholding key-swap/door code/final arrival instructions correspondence (emails) from being sent until the security deposit is paid.
Fail!
VR Managers Hate Them
Don't they? It adds another layer of complexity to an already painstaking rental process. It's just another thing you have to follow-up on before and after the booking is complete. More transactions each year in and out of your account that may be costing you fees in both directions. Many VR managers like to wait until closer to the check-in date to collect the security deposit, partly as a courtesy to the guest, but mainly because they have a better chance of being able to refund it cost-free if it's within 30-60 days. But this creates yet another follow-up correspondence that has to be managed, and also yet another transaction that either the guest or VR manager has to process. And then un-process after check-out.
Fail!
Online Payment Gateways Hate Them
Don't they? And for the same reasons that merchant accounts and banks hate them. The vast majority of the time, security deposits are not used to pay for damage. This means that they are either "held" and "released" by the gateway, or they are charged and then refunded (but VR managers almost never implement it this way unless it is totally free), so in either case it's at least two transactions per booking that the gateway gets no revenue from. Placing "Authorize-Holds" on credit cards is also a common technique used by frauders to feel out the value of an account, so a "hold" that goes uncollected for many days raises security flags.
Some VR managers are under the impression that holds are automatically released exactly 30 days after they are placed, but this cannot be relied on. Our research suggests that 30 days is the (legal?) maximum that holds can last, but it could be much less, and is controlled by the policies of the issuing bank of the card used. Some will expire holds after only one day. Some vary the hold period depending on the card tier (silver, gold, platinum, premium, whatever), the specific customer, the specific merchant, and even the specific time of the year. I'm guessing on and around Black Friday most holds might even be dropped within the hour, to make room for other sales that are not pausing on the authorization-hold during the crucial and very busy holiday shopping season. All of this sure seems to put a big question mark on the usefulness of this approach, doesn't it?
Fail!
Alternatives
For many of these reasons, the trend in the VR industry is to move away from refundable security deposits. Some are simply dropping them altogether and taking the risk themselves - apparently without much regret. But many are turning to the concept of security deposit "waivers", or damage insurance fees, instead. This is usually a much smaller amount that is charged to the guest, but is not refundable. It is instead bundled in with the rest of the booking costs, and is therefore much easier to deal with as it is simply collected as part of all other cost components of the booking (taxes, cleaning fees, booking fees, etc.) The collected fees can be used to pay (in whole or in part) for the premiums of an actual damage insurance policy, or they can be used to fund a self-indemnification plan - accumulated into an account to pay for damages directly at the discretion of the VR manager. Check your local laws for regulations on these practices before deciding on pricing and policy, but this completely eliminates all of the baggage hanging on refundable security deposits. It is also often quite lucrative for the property manager. Learn more:
Integrated Damage Protection
.
Some are also offering guests the choice of a traditional, refundable security deposit, or a waiver. But this strikes me as adding even more stress and complexity to the process, as not all bookings could be relied on to be handled the same way.
The Bottom Line
If it's not obvious after reading all of this, security deposits are a pain in the neck for everyone involved, and they really don't get used all that often to pay for damages. The reality is that over the long term, the amount of money you are likely to spend on damages caused by guests will be trivial compared to almost all of the other costs involved in owning and operating a rental. Advertising, taxes, carpet replacement, furniture upgrades, bathroom and kitchen maintenance, A/C and HVAC, plumbing, replacing linens and towels every year - any of these are likely to outweigh the cost of damages caused by guests. Long-term, you might even spend more on light-bulbs than on guest-induced damages.
So before you make the decision to collect a traditional, refundable security deposit for your vacation rental, consider the sum total of all the stress, complexity, potential for mistakes, paper, and leg work involved - not just for you, but for all parties involved. Then ask yourself if it's truly worth it.
Reply »
---

Vacation Rental Guest Reviews: Relevant!
September 2, 2014, by
John Amato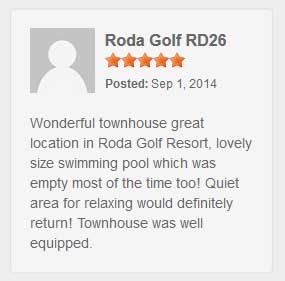 Consumer Review Origins
If you need someone to blame, you can probably blame it on eBay. They are the ones who really started it, being the first apex-grade internet site to embrace consumer reviews in a major way.
Soon after, it was Amazon, who really brought reviews to the forefront of American consumerism. And once Amazon proved it worked, virtually everyone followed. Now, every online retailer that matters offers consumer reviews. Personally, I live by them; I don't make any significant purchases without looking at the reviews. And if the product doesn't have any? I pretty much just walk away. It's been a decidedly good thing for products, keeping producers and retailers alike from peddling sub-par merchandise.
And what's good for phones, TVs, and books should also be good for vacation rentals, right?
Pros and Cons
That's certainly the stance of the major listing sites, as they all actively solicit guest reviews by email a few days after the guest checks out. Some property managers protest, mostly out of fear of poor reports. However, sites like VRBO, FlipKey, and others do some amount of vetting of these reviews, and most of them offer the property manager at least one rebuttal comment, in which they can refute or counter the guest's claims, providing a balanced picture by displaying both sides of the story.
But the reality is that most reviews are favorable. Bookerville's own experience has shown an average guest review rating of 4.3 stars (out of 5), and most of the comments are glowing. Even the occasional "poor" review can often serve to enlighten guests about an aspect of the rental they may not have considered without it. If a reviewer complains about a loud, rowdy party next-door to them, that may turn off some family-oriented travelers. But it may be a lure for those looking for a more exciting experience.
Moreover, the occasional bad review, especially if it is in contrast to several other positive reviews for the rental, will usually be overlooked or deemed a rant by prospects reading them. When I see a listing with nothing but perfect reviews, I admit that it makes me a bit skeptical of their validity.
Feedback is Feedback
Glowing reviews are obviously the ultimate goal: nothing screams "pick me!" like a couple dozen 5-star ratings. But negative feedback is valuable too. No one ever improves if all they hear is what they're doing
right
. To achieve 5-star status, most things require improvement, and not just once, but
constant improvement
over time. The fastest way to learn what you're missing, or the deficiencies your rental may have, is to hear it straight from the experiences of your guests.
The Guest Review Genie is Not Going Back in the Bottle
Let's face it: consumer reviews are here to stay, and increasingly, prospects are likely to walk away if you aren't even collecting them. In fact, it could be worse to not collect and display guest reviews than to have a couple of less-than-favorable reports mixed in with the rest. By participating, you are telling the world that you are standing by what you're offering, and that alone speaks volumes about what kind of property manager you are.
Bookerville's guest reviews are also available to post on your own website (or elsewhere), using a new addition to our
Widgets
, and there is also a full report you can run to view, print, or export all your reviews. So your benefit is multiplied!
1 Responses:

John Amato
, October 28, 2014:
Reply »
---

Vacation Calendar Software Helps Co-Owners Share Vacation Properties
August 9, 2014, by
John Amato
Vacation Calendar Software Helps Co-Owners Share Vacation Properties
In a recent article in "The Wall Street Journal," Peter Green wrote about the skyrocketing costs of second homes. In,
"How to Own a Vacation Home - With Someone Else"
he discusses the trend of purchasing vacation properties with multiple people.
Just like a marriage, sharing the expenses and use of a vacation home between multiple owners can stir up a complicated list of hassles. How do you share time? Who is responsible for what cost? Craig Gibson, a real-estate attorney in Bridgehampton, NY, says, "It's like a marriage." There is a lot of room for disaster.
So what is the best way to limit the potential for a real estate mess and losing friends and starting family feuds? It's best to have, in writing, a very detailed list of how expenses will be handled and how the property is going to be used.
According to the National Association of Realtors Investment and Vacation Home Buyers Survey in 2014, only 23% of people buying vacation homes have the intention of renting to others. But regardless of whether you are planning on renting your vacation home or sharing it amongst the partners, vacation calendar software can help manage the property.
John Amato, President and founder of Bookerville LLC, an online based vacation calendar software system suggests handling the scheduling of time in a vacation home the same, regardless of who is using it. "For a very minimal monthly investment, the software takes care of all the booking and scheduling of the property for owners. So even if it is just being shared among a select group of friends, the vacation calendar software handles who is going to be using the property when. This eliminates a lot of problems revolving around the use of the vacation home and doesn't put the scheduling on any one person to manage."
When vacation properties are being purchased to rent out as an income generator, vacation calendar software is imperative. "Owners who are renting out their vacation home for the first time don't realize the time investment in keeping track of schedules, bookings, maintenance, communications with renters, etc," says Amato. "A piece of software like Bookerville, can easily handle all the time-consuming aspects of the process. Emails are automatically sent to renters before, during, and after their vacation, saving a property owner a great deal of time. Good vacation calendar software also provides online payment systems as part of the package. A complete booking can be done online, without the owners involvement."
Experts agree that it's crucial to spell everything out ahead of time when multiple people are purchasing a vacation property. Put together a checklist of everything you need to discuss and agree on before and after the purchase.
Vacation properties can be a great investment and a great stress reliever for today's busy families. With proper planning and a little foresight, properties can be shared, providing an opportunity for ownership that might otherwise not be possible.
---
About the Author
John Amato is the founder of Bookerville LLC, and has been heavily involved in the vacation rental industry for over five years.
About Bookerville
Bookerville Vacation Rental Software easily and inexpensively manages 1 to 1000's of properties. Over $40 million dollars worth of rental bookings have been completed through Bookerville. The company offers a free 30-day trial of its vacation rental software. Have questions or want more information? Contact John Amato at Bookerville today.
Reply »
---

Rental Calendars Save Time and Money for Vacation Property Owners
July 14, 2014, by
John Amato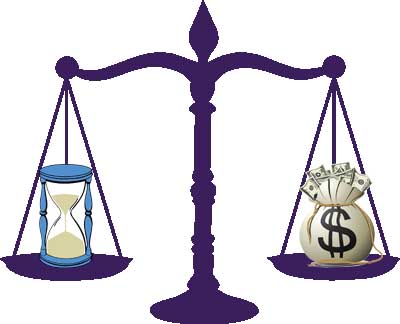 Rental Calendars Save Time and Money for Vacation Property Owners
The National Association of Realtors' 2014 Investment and Vacation Home Buyers Survey showed that vacation home purchases accounted for 13 percent of all real estate sales in 2013. This is up nearly 30% from 2012. Even as real estate sales pick up, the overall market remains good for buyers of vacation homes. There are still great deals out there for first time buyers and investors.
According to the survey, 23% of people who purchased vacation properties, did so with the intent of renting it out as an income generator. For investors with multiple properties and a track record in vacation home rentals, there are fewer surprises. But for first time vacation property owners, there is often a startling realization as to how much work is involved in renting a single property.
John Amato, President and founder of Bookerville, LLC, an online rental calendar software company, suggests automating many of the tedious, repetitive tasks, that often catch first timers off guard. "Owners renting their vacation property for the first time are usually amazed at the time and paperwork that is involved. With an online rental calendar like Bookerville, the software automates many repetitive tasks and the scheduling aspects of the job."
Amato suggests looking for a rental calendar that has the following features for maximum time savings:

1 Online booking calendar so the entire reservation process can take place online, without the owners involvement

2 Ability to customize fees, deposits, taxes, additional charges, discounts, promotions, offers, and special deals

3 Vendor payment system built in to take credit cards and PayPal

4 Automated email and communications with guests

5 Ability to set minimum stay nights

6 System that will integrate with your current website

Rental calendars are a cost effective way to manage your vacation property rentals. Expect to pay between $100 and $300 per property annually for a feature-rich package. Amato also suggests looking for systems that offer a free 30 day trial, so you can see exactly how the software will work for your property.
Even though renting vacation property does require a time investment from the owner, it can be a lucrative sideline to a retired couple or a young family.
---
About the Author
John Amato is the founder of Bookerville LLC, and has been heavily involved in the vacation rental industry for over five years.
About Bookerville
Bookerville Vacation Rental Software easily and inexpensively manages 1 to 1000's of properties. Over $40 million dollars worth of rental bookings have been completed through Bookerville. The company offers a free 30-day trial of its vacation rental software. Have questions or want more information? Contact John Amato at Bookerville today.
Reply »